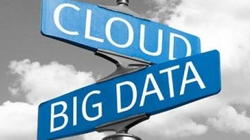 With our flagship product, Bedrock, we help our customers deploy and manage SDN deployments on the desktop, server and cloud. We also offer design and consulting services for customers considering large scale SDN deployments. On delivery, all projects are supplemented with a Bedrock service agreement, providing access to management software as well as technical support.

Bedrock is SDNNVF.NET's SDN ready deployment platform based on OpenStack with KVM hypervisor support.

Bedrock includes everything needed for a complete SDN deployment - supporting network, compute and storage functions. A pre-integrated package of software designed to simplify deployment Bedrock is a complete subscriptions services agreement for technical support and software updates.

Groundworks is the operational dashboard which comes with Bedrock providing for simplified management and reporting of the SDN deployment.

SDNNFV.NET has created solutions designed to help customers build, manage and scale their SDN cloud networks. For telcos and enterprises Groundwork helps administrators deploy and manage cloud services cost-effectively.
---