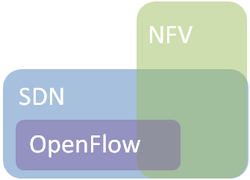 At SDNNFV Labs, we believe the power of open source can change the world.

As the research and development arm of Digital Grid Technologies SDNNFV.net publishes this website for use by the open source community. This ongoing research and best practice publications is the foundation of Bedrock(tm) Support Services.

We promote the use of open compute and next generation hardware technology to build solutions for the telecommunications, transportation and public utility industries.

We believe in the power of open source software - Bedrock could not exist without the world wide community of voluntary developers. At SDNNFV.net Labs we are committed to creating it, refining it, certifying it for reliability and promoting its use.
---